A key component to buying a new home is getting a home inspection. The
associate brokers with Jamie Boer Homes
insist that you do. And in some cases, you cannot purchase a home without it. Many lenders will not provide financing without an inspection.
Why is a home inspection so important? It provides a contingency to your purchase agreement by allowing you to identify any key issues before you close the deal. Here's more of an in-depth analysis of home inspections.
Where to find an inspector?
Most realtors can and will recommend home inspectors with whom they have worked with and trust. You can count on
Jamie Boer and her associates
to provide a list of home inspectors they endorse who inspect homes for sale in Fishers, Indiana, or anywhere else in Hamilton County.
What is a home inspection contingency?
It gives you an out of your purchase agreement if there are one or more significant issues with the house. Typically, you have up to seven days following a home inspection to back out without penalty. Or, you may choose to renegotiate to either have the seller take care of the issue(s) or provide cash back at the close of the sale to provide you with cash to handle the issue(s) on your own. Another option is to simply offer a lower price for the home.
Why get a home inspection?
We have already discussed that a home inspection will spell out any major, and some minor problems with a house as well as the fact that many lenders may require it before providing you financing. In addition, you can use the findings as a bargaining chip to lower your offer. And yet still there are other reasons why you should get a home inspection, such as:
Safety issues
Your home inspection should include checking for smoke and carbon monoxide detectors and that they are in working order. In addition, the inspection should include checking electrical outlets and switches which have the potential of shorting out and causing a fire hazard. The inspector may also unearth mold growing in the kitchen or a bathroom.
Uncovering possible illegal installations or additions
Especially in an older home, there is a chance that a former owner added a room or patio, or turned the garage into a room without proper permitting. This can cause a whole host of problems for a new owner including taxes, insurance, and the value of the home itself.
Project future expenses
Everything within a home and its structure have a period of time for which it should last. From the roof to the water heater, the plumbing, and the heating and cooling system, everything will break down at some point. Your home inspector should be able to estimate the age of these big-ticket items and their condition, preparing you for when they may need repairs or replacement. This can also assist you with home warranty options and your homeowner's insurance.
Listen to the home inspector
They can provide you with a wealth of knowledge. You may learn tips on home maintenance while saving you hundreds if not thousands whether for that house or another.
Areas 'inspected' during a home inspection
A good inspector will examine most aspects of a home. It takes about two to three hours. And you should be right there by their side. This way you will learn the inspector's findings and see firsthand what they are referring to while being able to ask questions as you go.
Inspection of the exterior of the house
You should expect a thorough inspection of the exterior of the home from top to bottom, including:
The roof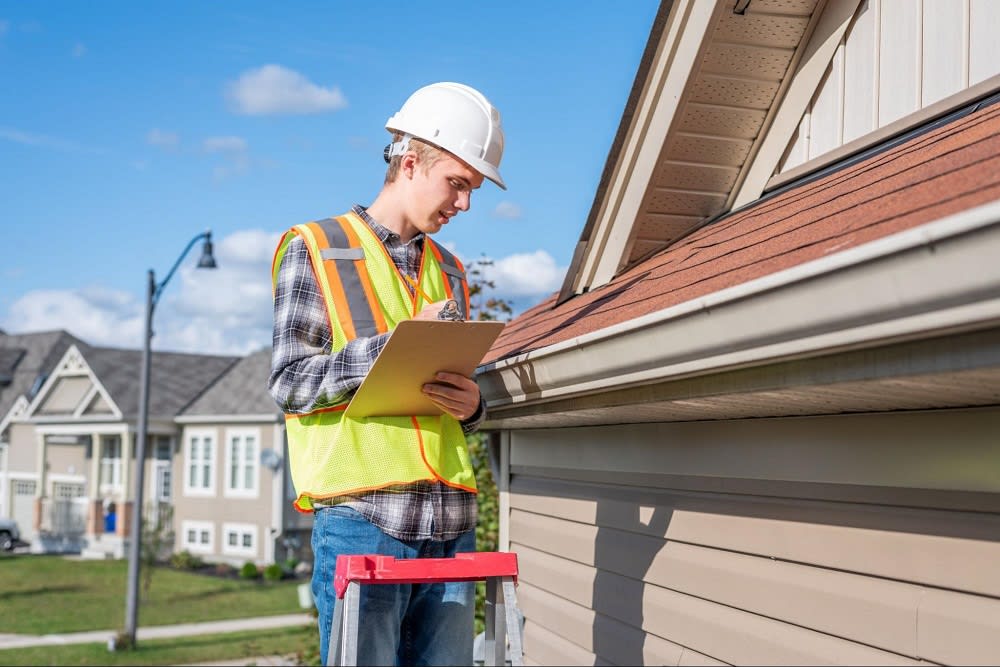 Not every home inspector will give a complete roof inspection, but you should try to find one who does. In addition, you may want to have a roofer conduct an additional inspection. Before the inspection takes place, the sellers should disclose the age of the roof and whether there have been any current leaks.

The inspector should check for roof damage including loose or missing shingles, and cracks around the vents. In addition, the condition of the gutters will also be checked.
The outer walls
The walls of the house will be inspected inside and out for cracks. If there is siding on the outside walls, the condition of that siding will also be evaluated.
The foundation
In many cases, the house foundation itself may not be visible outside. But evidence of foundation problems can be revealed through cracks in a wall and uneven settling. If the house has a basement, more of its foundation can be checked from the inside.
Grading
It is important that the grading slopes away from the house. If not, re-grading or installation of a proper drainage system may be necessary. The inspector should look for signs of previous water damage that could reveal grading problems.
The garage
The garage door will be tested to ensure it opens and closes properly. Additionally, the garage must be properly vented to prevent carbon monoxide buildup from car engines.
Inspection of the house interior
The inside inspection is as important as the exterior and the home inspector will check every room. Some of the interior inspections will include:
Water heater
Most water heaters are placed in the basement or the garage and are located against an external wall allowing room for the flue. The inspector will check to ensure it is properly and securely installed. They may also be able to determine its age and the life it has left to offer you.
Plumbing
You can expect that every faucet will be checked for leaks and the water pressure tested. If there is a garbage disposal, it should be checked. All toilets will also be checked for leaks and to be in proper working order. The main water shutoff valve will be located and checked to be in proper working order, in case of an emergency.
Electricity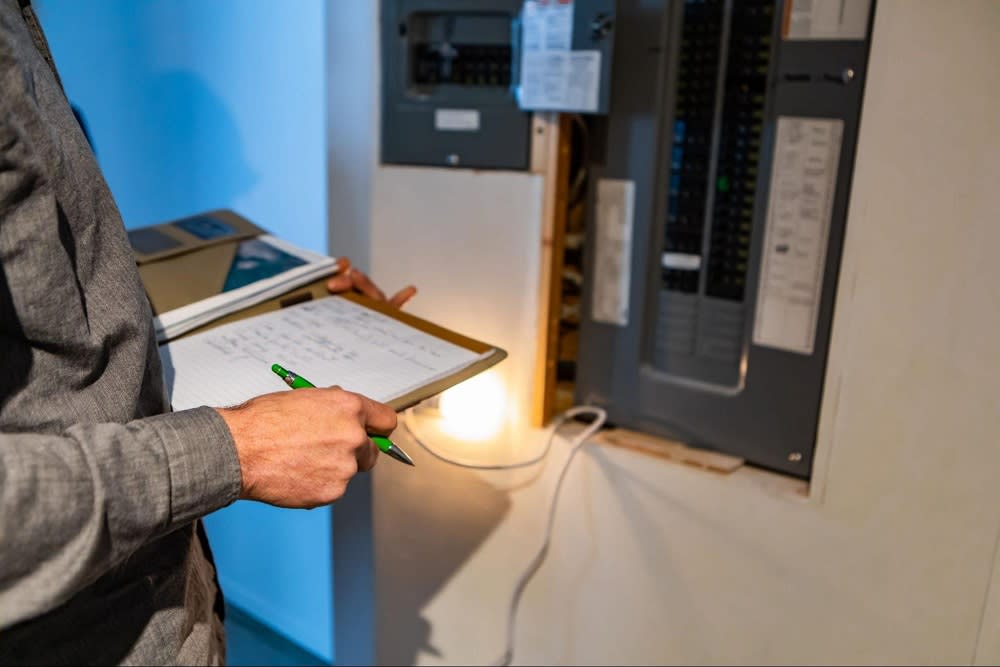 As previously mentioned, all outlets and switches throughout the home should be checked for proper grounding. In addition, the inspector will visit and check the electrical panel.
Heating and Air (HVAC)
If the seller has not disclosed the age of the HVAC, the inspector will be able to estimate it while checking to see if it is working properly. They will also assess the duct system and whether it needs cleaning or repairs.
Appliances that stay with the house
While some inspectors may automatically check built-in appliances such as a dishwasher, oven, and range, it is not always a requirement. You may want to ask if they include them or simply check them out yourself.
Does a new house require an inspection?
You may ask yourself, "do I need a home inspection for a new house?" The answer is yes. New houses can have construction errors or details that were overlooked or not installed to code. A full inspection is warranted to look for those details and allow you to have them addressed before the sale is final.
Things that may not be covered in a home inspection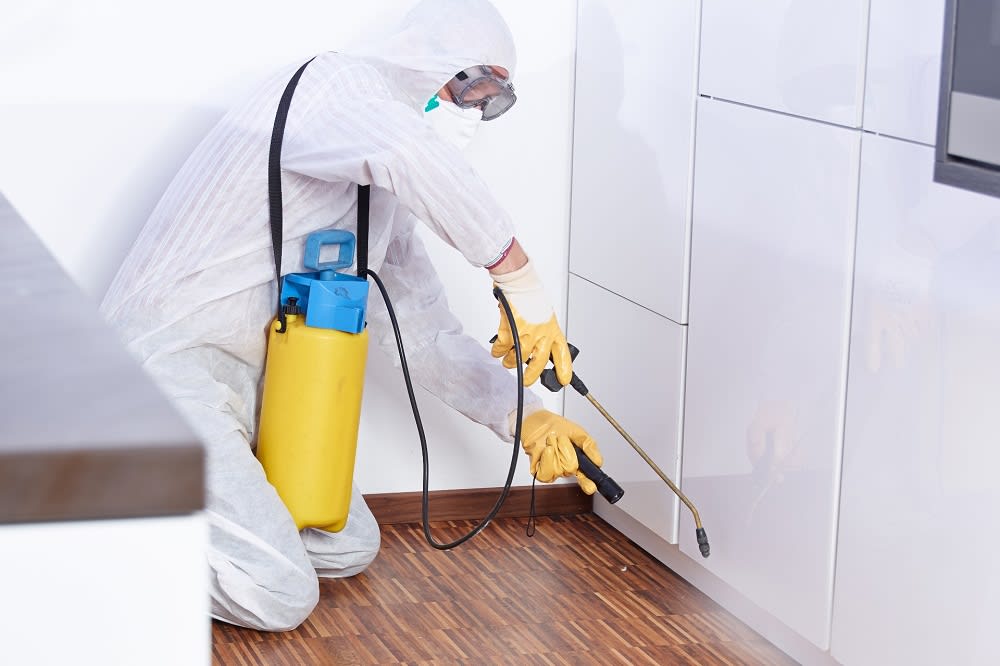 There are some things that are not addressed in a routine home inspection but may need separate inspectors or tests. Such items include:
Termite inspection

Complete roof inspection

Water contamination

Mold inspection

Asbestos testing

Radon testing

Lead in the paint or in the pipes

Internal chimney problems
Review the report
Although you were onsite during the home inspection, you still will want to carefully review the written report. It will reveal whether a problem found is major or minor, or a safety issue. It will also advise what needs repairs, servicing, or replacement now or soon. In addition, the report will reveal any issues the owner should keep an eye on.
The inspection results
While a home inspector may occasionally miss something, you can count on their inspection to be very thorough. If major problems were found, it will be up to you to decide whether it is a deal-breaker or if you want to move forward with purchasing the home.
Talk with your realtor. Jamie Boer Homes agents understand these issues and are pleased to offer their advice based on their wisdom and years of experience in the field. When you are ready to begin your Hamilton County home search,
contact Jamie Boer Homes
.